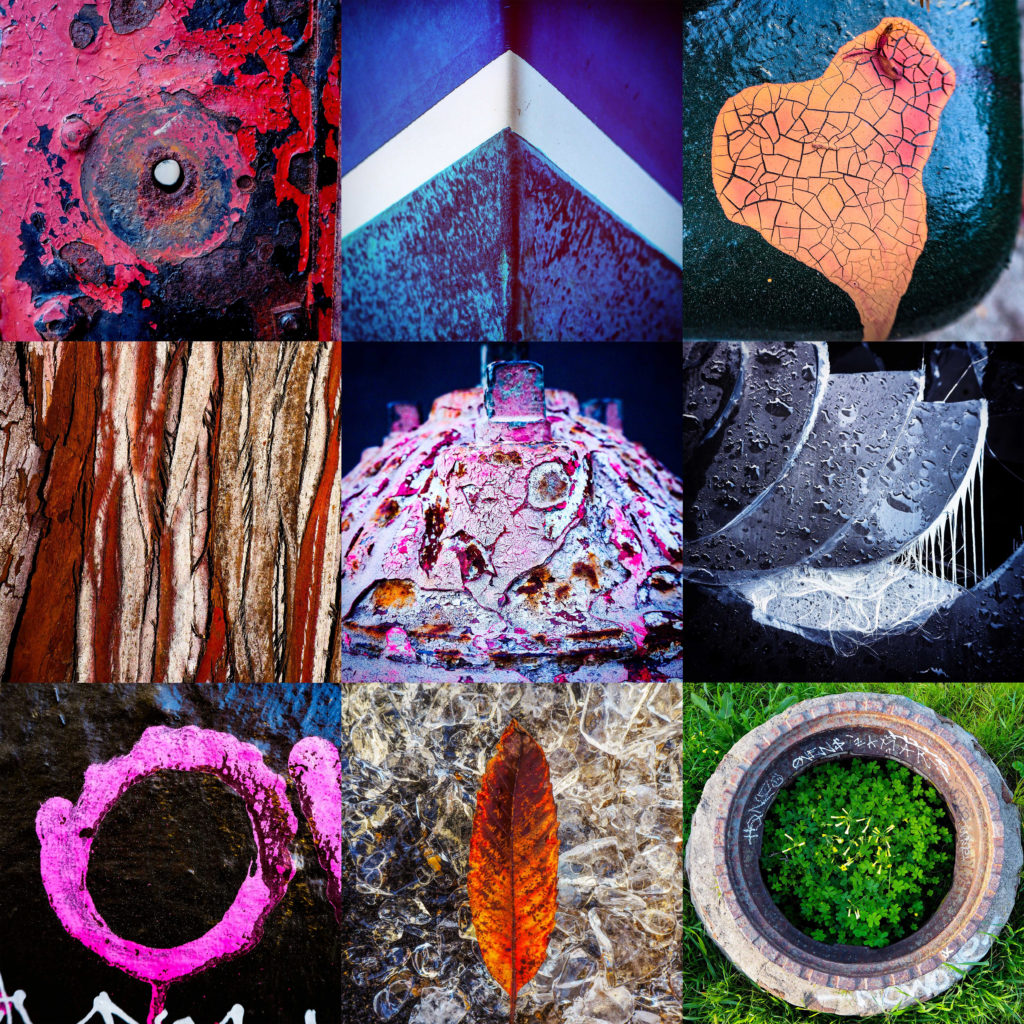 Thanks to everyone who came to and supported my photography show at Madrone Art Bar from June 18-September 2nd, 2018 and for those who entered my contest. Check out their amazing creativity and insight by looking at the tag #ronosaurusrex on Instagram.
Looking for beauty in unlikely places, Ron Richardson photographs colorful urban details so small, so unobtrusive, so unimportant that most walk by without noticing. 
In these nooks and crannies of our civilization, the natural meets the artificial: plants grow in the cracks, litter mixes with fallen flowers, and metal rusts into glory.
Ron Richardson has been honing his unique abstract photography style for over two decades. With a body of work in the many thousands of photos he has taken to the streets to build a new collection specifically for Madrone.
Continue reading "Urban Abstracts: The Making of an Art Show of Ronald B. Richardson, aka Ronosaurus Rex, at Madrone Art Bar"